MY STORY

To find out i was pregnant on my 37th Birthday (19th January 2005) was a shock i think i had really accepted that i wouldn't have any more children, I already have two boys aged 18 and 12, Nick also has two children a Daughter aged 16 and a son 11, We have been together almost 10 yrs now.




Shock soon turned to sheer joy we love our children but a baby of our own was the icing on the cake for me, We didn't tell anyone till after the 12 week scan when we were told all was ok the kids were all a little shocked and said aren't you a little old but i wasn't a bit worried about my age or Nicks we are both young at heart.
Everyone was over the moon for us when we told them my nieces and nephews couldn't wait to have a baby in the family and were already saying who was going to babysit !!!!!!
We plodded along i felt great no sickness nothing i looked pretty good too!!
We took our 12 yr old with us for the 20 week scan and when she said its a boy he was jumping up and down with the biggest smile i have even seen, He couldn't wait to teach this little one to ride a bike, play football, Our eldest made a list of all the designer clothes he was going to buy his little brotherI'd never felt so happy ever i had so many dreams and plans of my life with our baby in it I had missed having a little one to look after so much.




We went off to Spain on the 17th May 2005 and had the most fantastic holiday and it was while we were sitting on the beach we decieded on the name for our little boy Albie Nicholas, Albie after Nicks grandad and Nicholas after nick (Corny but everyone loved it) everything was still going great. I told work i would be leaving work at the end of July 2005 so i could spend the 6 weeks holiday with my youngest son and we said we would start shopping then, They boys choose all the cot bedding Mothercares little red car stuff, they brought little cuddly toys, we choose our pram, cot, started buying little blue clothes, bibs, everything before we knew it we had everything all we needed was Albie to arrive.



On the 11th August 2005 i went to see my doctor as my hayfever was driving me mad there was very little i could have being pregnant but i needed something as my eyes were so bad, she took one look at me and said" You don't look very big can i just measure you" so i jumped up on the bed not a bit worried she took her measurements and said "Your only measuring 28-29 weeks" But i'm 35 i said, she then said lets have a little listen i felt a little worried by then but Albie's heartbeat was loud and clear the doctor then said " I'd like you to go for a scan at the hospital just to make sure of the size, So i went home phoned Nick he was home in 15 mins we drove to the hospital they took me straight in i still felt quite calm at this time they turned the machine on and for some reason i couldn't look at the screen then i heard her say " I'm so sorry there is no heartbeat" I heard Nick say NO NO PLEASE DON'T TELL HER THAT NO NO and he ran screaming from the scan room.




My life stopped at that moment and it will never be the same again.




Another nurse came in and said we need to get you to the labour ward "What for i said" well you need to deliver this baby she said, Don't be silly i said i'll have a c-section, no she said you can't, Oh yes i can i said, No love she said you can't they won't let you , I said oh i will i can laugh about it now but at the time i could have hit her!!! I told nick i wanted to go home and see my children and my mum, The hospital said this was fine as long as we came back at 9am on the friday 12th August 2005.
The drive home was the longest journey of my life we didn't speak nick sobbed all the way home and seeing the look on my families faces broke my heart all over again, And i have to thank my mum for ringing my brother in Australia and breaking the news, my sister was in new zealand and we couldn't get hold of her for days.



Going into our own home that afternoon will stay with me forever all Albies things were in our bedroom all ready for our little man, I was very calm to calm maybe but i remember saying to nick we need to sort out the bag for the hospital and Albies clothes And i can remember so clearly saying to nick " this one or this outfit and my poor Nick just feel apart he ran from the bedroom and lay sobbing on the kitchen floor my big strong roughty toughty man that i love so much was in pieces all i could do was ring his mum and dad who came round and loving packed everything into there car and took it away, we didn't sleep that night just sat in disbelife all night and and the sun was coming up we had sorted one blue outfit if Albie had Blonde hair, and one cram outfit if he had dark curly hair like his mum and dad.



We drove to the hospital in silence not really knowing what the day had in store for us, the hospital we great we couldn't us the SANDS room as someone had come in in the night but they put us as far away from the noise and hustle of the labour ward we meet our midwife Ann who i will love forever she explained what was going to happen and said everything is up to you Lee you tell us what you want, I had the 1st tablet at 9am and they left us alone, we went for a walk in the sunshine all the time feeling this was all a dream and we would wake up as the day wore on the pains started and by late afternoon i was in full labour and really beinging to feel it too, Nick was fantastic throughout i will never forget how he was with me even when i riped his shirt and told him to take me home NOW!!!!!!! at 8.55pm our son was born weighing just 3lb but he was perfect and so beautiful.




Nick Bathed Albie and helped the nurse dress him in the cream outfit as he did have dark curly hair we had him blessed by the hospital chaplin at midnight and spent the whole night holding him, looking at him taking photo after photo which i will treasure forever but the time went by so quickly and all to soon it was time to let him go








Leaving the hospital empty handed was just awful and going home to find flowers and sympathy cards on our door step was deverstating, The days that followed felt like i was living in a bubble i sort of remember seeing people and talking but its all very hazy on the tuesday we went to the cemetry to choose Albie's plot and make a decision on a coffin no parent should have to do this i questioned God several times and 8 months on i still ask WHY ME??????
Albie was layed to rest on our 4th Wedding anniversay the 24th August 2005 on the worse day weather wise ever it rained and rained the wind roared but in a way very fitting as thats how i felt.






Its taken me almost 8 months to be able to write this and i still have days where i wake up and cannot believe Albie is not here and never will be, I don't think i will ever come to terms with it, but i owe my family and my children a life, but its hard and i cope one day at a time, I have not returned to work yet as i stil feel i can't, I feel guilty that i live in the real world and that i laugh sometimes and out wardly i look like i'm ok, I will never be ok nor will i be the person i was there will always be a part of me thats missing, I get angry still sometimes but above all i would not change any of it and i would do it all again to hold Albie in my arms once more.
I love you so much Albie and Daddy misses you so much, he's very angry and although he doesn't say much i see it in his eyes the tears are never that far away.




I Am A Mother

I've loved my child right from the start
A feeling that's filled my entire heart
I went through the labour and suffered the pain
For many long hours with nothing to gain
I've spent sleepless nights being awake
Though it's been a while my arms they still ache
I've sat and I've wondered of how he would grow
The love of my family that he'd come to know
The sound of his voice as he learns to talk
Watching his steps as he ties to walk
I have a child that I really love so
I am his mother yet nobody knows
I spent all those months feeling him grow
I've lived through it all and have nothing to show
I don't get invited to chat with young mothers
Because I don't have a baby like all of the others
I've go some stretch marks that I'd like to hide
But I don't have a pram with a baby inside
The people I've known for so many years
They now avoid me, which adds to my tears
I don't know how long I'll be feeling like this
But one thing I know my baby I miss
When Mothers Day comes it will be very hard
I won't have any flowers – not even a card
And just because he's not here with me
I still have a son I wish I could see
But one thing I know and this is for sure
I'll be his mother for evermore






2nd October 2006
We have been blesssed again we are expecting a baby next
May.Albie that you so much you knew didn't you
that Mummy and Daddy needed this
Not because we don't love you you will always be
our special little man the hole you left behind
was just so big, and maybe this baby just might help fill that whole a little, not to replace we wanted you to have a brother or sister so there would be no big gaps and Mummy and Daddy are a bit to old to leave it to long sweetpea
Please look after this little one, some days i feel its not right and that you may be cross but i love and miss you so so much and i want to finish what i started and be a mummy I hope you understand Albie x x x x x x

7th April 2007
Albie its only 3 weeks now till we meet your little sister i still have days where i just can't believe she will arrive safe and sound. But she has you looking after her and your doing a fab job she's a big baby and does all she can to let me know she is ok, I know she is going to be a pickle like you with the same cheeky grin that you share with your daddy,I love and miss you so very much, and this baby is NO REPLACEMENT she is and always will be your little sister and daddy and i have got what we set out to do a boy then a girl with 20 months between you, How lucky are we.
Love you Always your our little star.

7th May 2007 6am
Hello handsome boy your little sister arrived at 1.31 am on the 3rd of may 2007, Oh Albie she is so sweet and so like you thank you for looking after her for me, Its like a dream and i'm both happy and sad at the same time i so wish you were here too my cheecky little boy, sad that i will never have sit on my knee and smile and giggle and tell you how much i love you, and i do love you so very very much.
I will bring Olivia Daisy Rae to see you soon, and she will always know what a very special big brother you are sweetheart.
Sweet Dreams Albie x x x x




He she is Albie your little sister Olivia Daisy Rae
She is getting more like you as she grows, thank you from the bottom of my heart for keeping her safe and sound.







Hello my darling well your Beloved Bear arived he's beautiful just like you, but he's a bit broken so i'm sorry i couldn't bring him to your garden today, A new one is on its way as soon as it arrives Daddy and I will bring him to sit with you.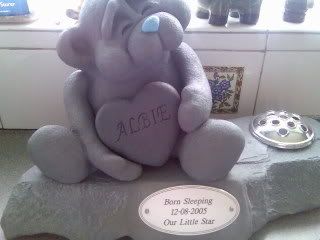 Your garden is our pride and joy and we hope you love all your toys and windmills and flowers we bring you,


I know you have many Angel friends now David, Reece,Grace, Cole, Jessica, Abbie & Sophie, Elliott , Dylan and Thomas with whom you share your birthday and many many more so you must be having the time of your life, Make sure you give them all a ride on Daddys Digger.

5th August 2007
Hello my darling,not long to go now are you excited about your party with all yor angel friends.
Your garden looks so beautiful Albie daddy worked so hard, i hope you like it and now you have your bear to look after you.
Did you see Olivia chatting away on sunday , she lovd your bouncy butterflies.



I miss you so very much and time doesn't really change anything, the ache is still there im my heart i wish i could hold you one more time, hold your little hand in mine.




12th August 2007
Happy 2nd Birthday Albie Sweetheart Daddy and I hope you liked your flowers and your balloons, Nannie and Grandad Turner left you a couple of trucks to play with that was nice of them.
Thank you for the angel feathers that kept falling on the windscreen as we were driving to the sea side i knew you would come with us.



Your Flowers from Daddy and I
You had so many lovely cards too Albie




Daddy and I will be back to see you later with your wish lantern.

We had a nice day today doing things we would have done had you been here with us.
Love you Little Man always and forever
x x x x




Daddy and Matt with your wish Balloon



Just the most beauitful site as it climbed high in the night sky, we let it go at 8.55pm the exact time you were born, our shining light in a very dark moment.
as it burst into hundreds of time fire works it looked magical Albie
x x x x


23rd december 2007
Hello my darling well another christmas is almost here our 3rd without you, you should be here running around being a little bugger and that makes mummy so sad to know your not here to share in the magic of christmas, Christmas will never be the same for me i try very hard to make it special for your brothers and now we have your little sister here i will have to try harder.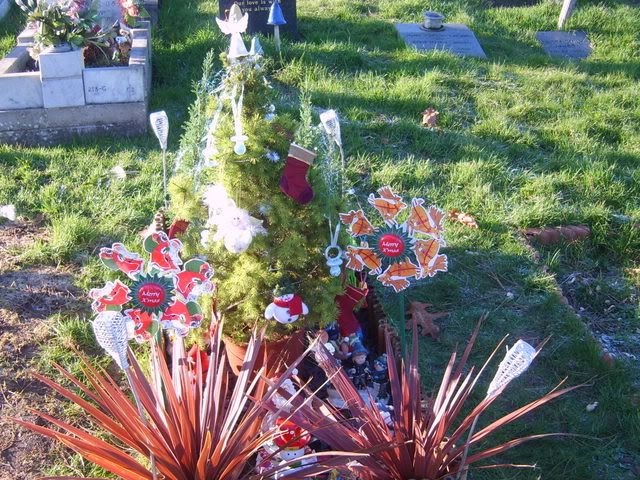 I hope you like your garden this year, your is growing so well.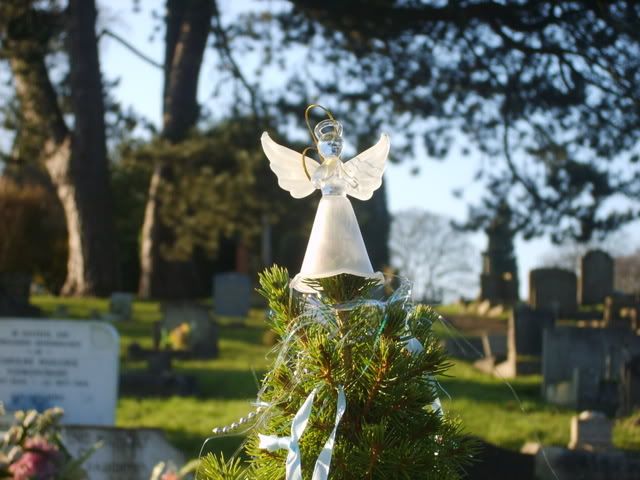 An Angel for our Angel


Albie we love and miss you so very much now and always daddy and i will be coming to see you tomorrow.


Easter 2008
Happy Easter Albie, Hope you like your Garden don't eat all those easter eggs at once
Love Mummy & Daddy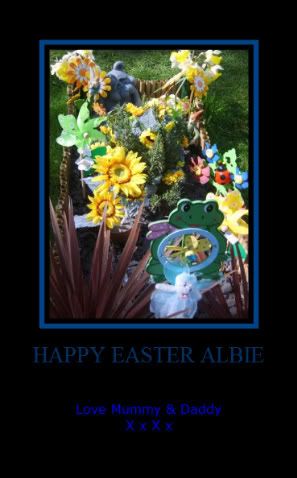 Hello Sweetheart well can you believe you little sister is almost one!!! We are not having a party it just still doesn't seem right and she is to little to know at the moment, I will never be able to thank you for sending Olivia to us she has made us so happy, yet in some ways so sad i will never really know how alike you are, would you have been a mummy's boy or a daddy's boy Olivia is a Daddy's girl thats for sure. Do you see her looking at your portrait i sometimes think she knows you, I know you look after her for me.I will bring you a piece of birthday cake tomorrow afternoon and a balloon.
Make sure you and Grace look after Ruthie for me and keep that baby safe and sound.
Love you to the moon and back again Albie
11th august 2008
3 years ago.................
My old life ended and a new one began, at 2.59pm i heard those words " I'm sorry there's no heart beat" I don't think i will ever forget that moment.
Today i've been wondering how i got here to where i am today and i really don't know the answer the days turned into weeks weeks into months months into years, yet the pain is still with me buried deeper now i've learn't to hide it well and i think people now think i should be over it my life to them has moved on they no longer see the tears i cry, i do that in private now, or when i'm driving the car, Or when Olivia does something new and i smile to hide the tears that brun my eyes, there never very far away.

I'm very lucky i have Olivia but no one told me how hard it would be how she would change my life, she is the light of our lives and has brought so much sunshine to us, yet the flip side is the wondering all the time is she like Albie would he have been as funny as she is, would he sleep all night, every picture of her highlights whats still missing.

Today we went to the zoo for Albies birthday tomorrow is forecast to be awful and again another bittersweet day my little boy should be laughing and running around so excited to see lions, tiggers, rhino, elephants, monkeys, have ice cream running of his chin,wanting every toy in the shop instead we brought him a little cheeky monkey as thats what i like to think he is, we will take the monkey along with his flowers, balloons and cards from us in the morning and i guess thats about all we can do. Ours families will not remember and i no longer remind them as it hurts to much, I'm very lucky to have some wonderful cards from some wonderful sands mummies and that means an awful lot to us both.

3 years is not time at all i can remember so well the feel of Albie in my arms, see every little detail in his face, and i wish with all my heart i could see him and hold him just one more time, there just wasn't time enough to do any of the things we had planned to do, my dream was over before it began.

Happy 3rd Birthday my beautiful little boy sleep tight see you in the morning
HAPPY 3RD BIRTHDAY SWEETHEART
well the weather is just awful today but i'm sure you will have a wonderful day with all your Angel friends, did you like the Zoo yesterday we had a lovely time, just wish you had been there with us.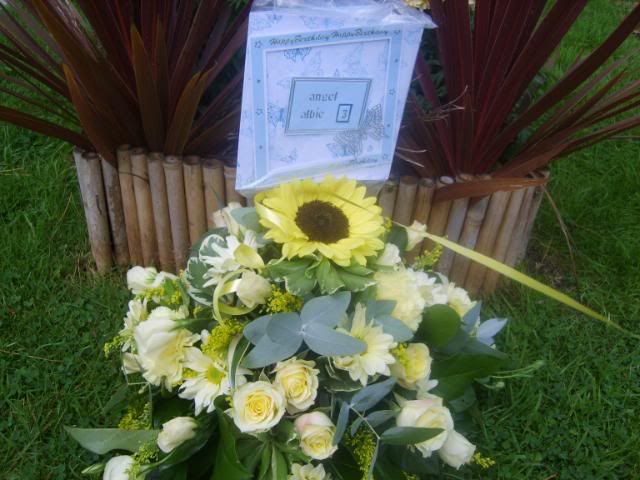 Your flowers from Daddy and I i hope you like them, did you get your balloons.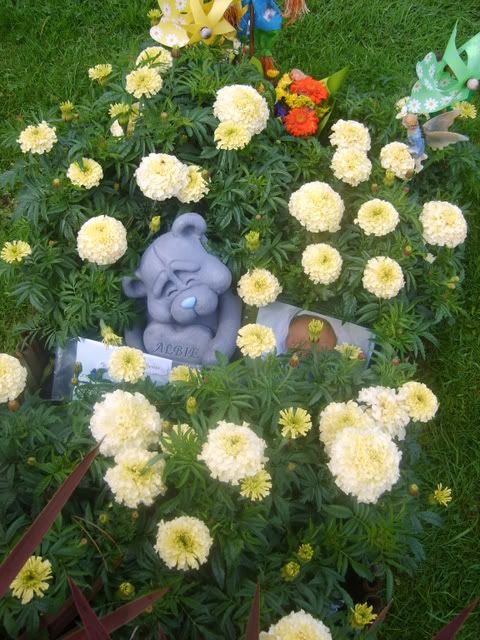 Your garden looks so lovely with all the rain your flowers have grown so much you can hardly see your bear, we are hoping the weather improves a little so we can come back tonight and light your glo lanterns.
Sweet dreams little man i so wish you were here with us today , we love you so much and miss you so much more

December 2008
Hello my darling i'm sorry its been so long Mummy's been struggling with things for a while now, I miss you so very much and today at your garden it hit me i should not be happy with some new plants a few decorations!!!! i want you to have big boxes of toys, a new bike and so much more.
I do hope you like your garden and did you hear Olivia calling you it breaks my heart when she says your name which she does often she kisses your picture she knows exactly who you are and she always will as will Kitty as she gets older you will never know what it means to Daddy and i to be blessed with another baby girl, you are and always will be our very special little boy.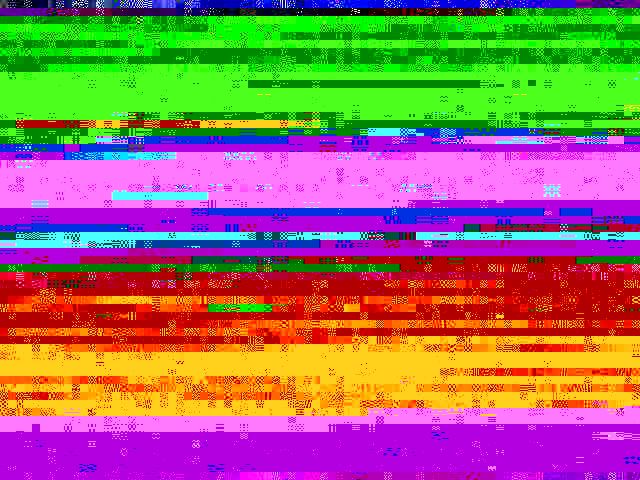 And i have to thank the wonderful people i have come to know through SANDS and BABYLOSS with out them who know's where i would be thank you all x x x

You Albie will always be our Little Bob the Builder



Written by Lee Albie's very proud Mummy 4-4-06





Albie I want you to keep me in your heart
and in your mind.

For i spend so many quite moments on my own

thinking how much i miss you,
how hard it is to be apart
but how wonderful it is

that you are always with me, warm and cherished.......
here in my heart.

This is just how i see you Albie the most beautiful little boy in the world x x x




Love and miss you so very much Mummy xxxxxxxxxxxx
Hello my darling, i bet you have been loving all this snow, the fun you must be having with all your friends.
Thank you for looking after Kitty for me she so nearly didn't make it, how like you she is so tiny with dark hair so different from Olivia it was quite a shock for Mummy, I miss you more than i ever throught i would Albie your my missing piece all the time and the girls have gone some way to heal my heart, but its you i still want here with me, making a mess being cheeky, singing dancing, I'm sick of a grave and flowers and what if's all the time, I will bring Kitty to see you as soon as it warms up a little its been so cold and mummy can't drive just yet.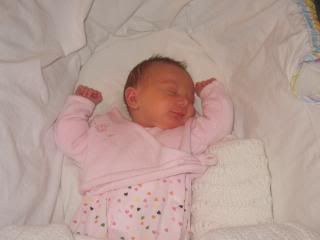 Here she is your new little sister
Kitty Gene-Rae
27th December 2008
Don't ever forget how much i love and miss you little man
x x x x x
Albie Happy Easter Sweetheart
We will be up to see you later make sure you share your eggs x Love you loads x x x x x
December 23rd 2009
Well another christmas is almost here little man my 5th without you, It doesn't seem so long ago i held you in my arms, you were so beautiful so perfect its still hard to work out why your not hear,I try so hard to be bright and bubbly but its hard, I hate the shops full of presents i hate that i can't buy you all the things i want to its so unfair.
I'm guessing its you that makes Olivia the monkey that she is, she can make me laugh and cry in the blink of an eye, i know that you live on in her.
Daddy and i will be up to see you tomorrow we have been stuck in doors due to the snow for days now.
Fly high little man, Forver our little star x x x x x

www.jessica-marsh.memory-of.com


www.jessica-szydelko.memory-of.com


www.cameron-weadock.memory-of.com


www.david-stephen-daniel.memory-of.com


www.paige-leigh.memory-of.com


www.ryanhill.memory-of.com


www.jack-cameron.memory-of.com


www.babydylan-royce-souppouris.memory-of.com


www.hywel-m-williams.memory-of.com


www.john-cavote.memory-of.com


www.joseph-bartholomew.memory-of.com


www.keavey-louise.memory-of.com


www.freewebs.com/alfiewhite/index.htm


www.josephhadley.memory-of.com


www.oscar-avery.memory-of.com


www.freewebs.com/amieeandhayleysplace


www.reece-edwards.memory-of.com


www.oliver-jason-hutchinson.memory-of.com


www.naima-phillipsmaund.memory-of.com


www.albie-mizon.memory-of.com


www.kori-hubber.memory-of.com


www.harvey-bax.memory-of.com


www.ellamae-gleed.memory-of.com


www.benjamin-stewart.gonetosoon.co.uk


www.riley-herbertevans.memory-of.com


www.kayden-durant.memory-of.com


www.freewebs.com/kelsangel


www.cadyrene-bestall.memory-of.com


www.reece-christopher-rooney.memory-of.com


www.jennifer-hope.memory-of.com


benjamin-thomas-brett-garrett.memory-of.com


www.freewebs.com/elliesmum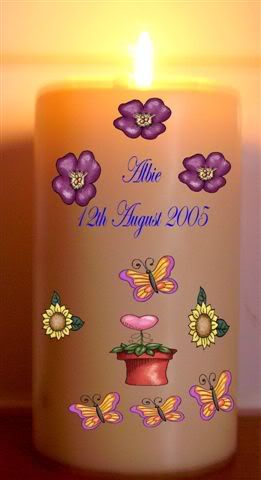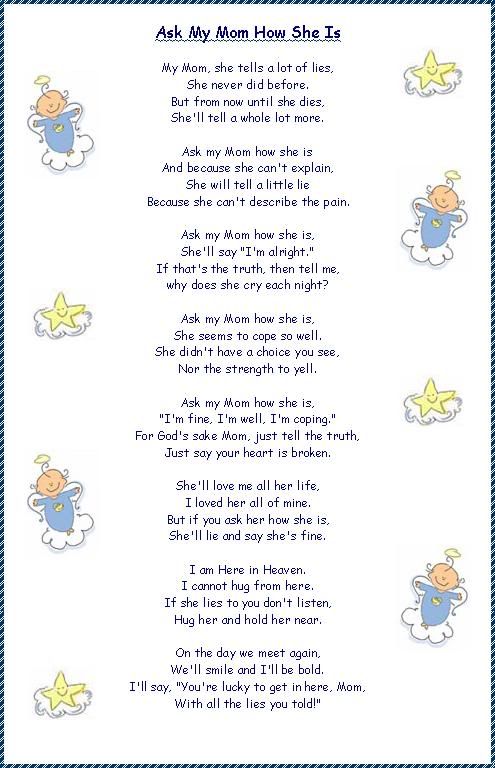 Just called to say I love you
Mummy & Daddy




This is how i see you Albie all tucked up in your bed at night, I so wish i could tuck you in at night, i do in my dreams.
You will always be our forever baby,Our little shinning star
Love you so much,Miss you so much more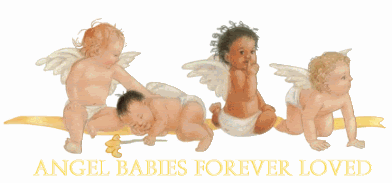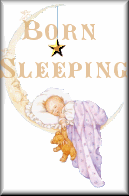 Forever Changed*

Can you see the change in me? It may not be so obvious to you I participate in family activities. I attend family reunions.. I help plan holiday meals.

You tell me you're glad to see that I don't cry anymore. But I do cry! When everyone has gone - when it is safe- the tears fall. I cry in privacy so my family won't worry. I cry until I am exhausted and can finally sleep. You tell me you admire my strength and my positive attitude.

But I am not strong, I feel that I have lost control; and I panic when I think about tomorrow.... next week.... next year. I go about the routine of my job. I complete my assigned tasks. I drink coffee and smile.

You tell me you are glad to see I'm "over" the death of my loved one. But I'm not "over" it. If I get overit, I will be the same as before my loved one died. I will never be the same.

At times I think I am beginning to heal , but the pain of losing someone I loved so much has left a permanent scar on my heart. I visit my neighbors.

You tell me that you're glad to see I'm holding up so well. But I'm not holding up well. Sometimes I want to lock the door and hide from the world. I spend time with my friends, I seem calm and collected. I smile when appropriate. You tell me it's good to see me back to my "old self" But I will never be back to my "old self". Death and grief, have touched my life....

and I am changed forever.



Unknown